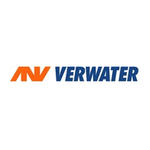 Verwater is a global contractor specialized in tank maintenance and construction and we offer also a total package of industrial services.
Founded in 1922, Verwater is active in many sectors, amongst which tank terminals, oil & gas, chemicals, food & feed and pharma. Verwater has a long history in services such as Jacking, Civil works, Piping & Mechanical, Engineering, Turnarounds, Protective coating, Electrical & Instrumentation, Engineering & Automation and Panel building.
Verwater has offices in The Netherlands, Belgium, France, Houston, Singapore and Oman. Today, approximately 1,000 highly experienced people are working for Verwater globally.
Country of origin

Main office
Hoefsmidstraat 40, 3194 AA , Hoogvliet