Storage Terminals Magazine

Email:
Address:
PO BOX 3296, South Croydon, CR2 1GT, United Kingdom
Telephone:
01234 567890
Published four times a year, Storage Terminals Magazine is the premium business magazine for executives, technicians, engineers and all professionals working in the global bulk liquids storage industry.
With its high level content, industry expert contributions and unparalleled global news coverage, Storage Terminals Magazine gives you the information you need to make your business run smoother, safer and more profitably.
Launched in the Summer of 2009 as a supplement to Bulk Distributor magazine, Storage Terminals received a highly positive response confirming the need for a premium publication such as this for the industry. A second edition was successfully published in September 2009, confirming the market's confidence in the publication. Recognising the industry's need for a readable, topical and informative independent publication, STORAGE TERMINALS Magazine was launched in March 2010 as a standalone publication, filling a gap in http://eduaidguru.com/ the market.
To date, Storage Terminals Magazine continues to successfully grow issue on issue and from strength to strength, consistently increasing its global circulation, distribution, readership, coverage and partnerships.
Each edition focuses on a specific geographical area: Europe, North and South America, Asia, etc. In addition each issue includes news, developments on the industry and companies in the market, information and details on terminal expansion projects, updates of safety and regulations and feature articles on terminals and industry equipment and service companies. So whether you are searching for an update on the effects of oil price movements on demand for storage capacity, technical articles on how to ensure your facility runs as efficiently as possible, or the latest updates on regulation and environmental compliance, you will find all you need in Storage Terminals Magazine.
Please feel free to contact our team if you have any questions, queries or would like to discuss editorial or advertising.
Website
Tank News International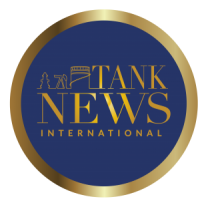 Email:
Address:
Suite 135, 8 Shepherd Market, Mayfair, London, W1J 7JY, United Kingdom
Telephone:
01234 567890
Tank News International is run by a group of established tank industry professionals and is the 'go-to' resource for those who work within the storage terminal, tank containers, road tankers, shipping, port and rail industries.
We bring our visitors news covering the entire tank storage and transport markets and welcome editorial submissions covering new product launches and enhancements, case studies, regulation changes, technical articles and company news.
We also want to hear about your events and exhibitions and welcome the submission of company, case study and product videos which we will add to our fast growing YouTube Tank News International channel which links to our website.
As well as sharing the latest industry news we aim to assist you in your search engine optimisation (SEO) activities by sharing your news and using our range of social media channels: Facebook, LinkedIn, Twitter and TankChat to promote that news and grow your online following.
All in all, we aim to be more than an online news outlet and welcome you to join us at the beginning of the journey.
Website