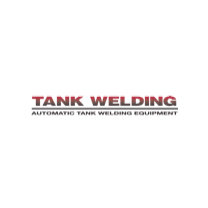 Tank Welding LLC.
Is your complete source for Automatic Storage Tank Welding Machines for the storage tank construction industry.We specialize in custom built to order automatic vertical & horizontal tank welding machines for Flat Bottom & LNG tanks. We have over 10 standard Automatic Girth Welders (AGW) A.K.A. (3:00, 3 O'clock Welder) designs. Single pass EGW & VUP vert welders & AVW-multi pass (AVW) Automatic Vert Welder, MPS frame, Vert Buggy, Tank Jacking system, Sphere, Pipe, Shop, & Shipyard welders. This line of equipment is built with USA made Lincoln or Miller welding systems and German SEW drive motors. We also supply USA made tank scaffold brackets, USA made tank and shipyard plate fit up gear.
Our Experience:
We spent many years working in the global storage tank construction industry acquiring hands-on experience while supervising and operating multiple brands of single and double sided AGW (3 O'clock) automatic girth welders, VUP and AVW, along with other automatic tank welding equipment used in the tank construction industry. In addition to our welding experience, we gained overall tank construction management experience while working in multiple Superintendent positions. This experience has provided us with a good working knowledge of the welding equipment needed from start to finish of the construction processes involved in LNG tanks, LPG tanks, Sphere, Digesters and multiple types of flat bottom tanks in North America, Africa, South America, Asia, Europe, and Australia.
Our Mission:
We are dedicated to using our field experience to provide your company and project with high-performance equipment by combining the best features from some of the models of tank welding equipment we have used in the past into modern equipment to help meet your field requirements. Once we review your companies project drawings and construction plan we use our hands on welding experience and Superintendent level construction experience to recommend equipment designs and optional features we believe could benefit the performance of this equipment in the field helping your crews be more efficient.
Country of origin

Main office
21475 Gift RD, Bend, OR 97703, USA