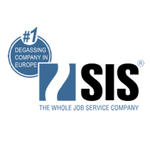 SIS provides mobile enclosed combustion services to the oil, gas and petrochemical industries around the world.
Through our flexible and easy to mobilize concepts, we can assist you in every step of the way.
Our mobile combustion units are used for :
– Tank degassing
– VRU replacement or add on to existing facilities
– Replacing VRU's during maintenance
– Loading facilities (Marine / Train / Truck)
– Refineries
– Tank Terminals
– Pipeline degassing
– Chemical Plants
– Emission control
– BTEX control
– Smell control
– Reduce exposure on site to VOC and HAP
– Mine Gas
(New) Regulations giving you challenges to be in compliance? Having discussions with your neighbors regarding smell?
SIS has the solutions for you.
With our unique zone 0 certified blowers we can extract vapors from any process Installation, reducing down time, and treat them properly.
Still allowed to vent a tank? Ask for our Forced Draft Ventilation (FDV) services to speed up the tank venting process prior to tank cleaning start.
In > 10 years, SIS has become a worldwide operating company. With our engineering capabilities and safety approach we have set the standard for mobile combustion solutions in the market.
When our units are running you will not see any flames!!!!
Our core business is mobile combustion services, but in cooperation with our partners we can also provide :
– Robotic tank cleaning (Zone 0 certified)
– Non-men entry tank cleaning
– Nitrogen services
Please contact us at : info@sisgmbh.com or +49 4132 93 99 655.
Country of origin

Main office
Zum Täckenfeld 12, 21385 Amelinghausen, Germany