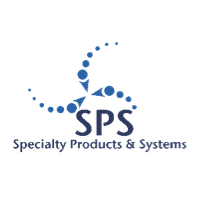 For Single Source efficiency, Choose SPS. SPS understands the uniqueness of the petro/chemical and power industry. Having partnered with the Leading Manufacturers, we bring extensive experience and resources to facilitate a Single Source Solution.
Specialty Products & Systems was established to make sure our customers have what they need, when they need it, at the lowest cost. SPS specializes in Meters, Fall Protection, Safety Equipment, Loading Arms, Safety Showers, Valves & Automation, Tank Gauging and Small Volume Provers.
From Single components, to complete skids and fabrication in-house.
SPECIALTY PRODUCTS & SYSTEMS is your partners.
www.sps-inc.net
513-603-4134
Country of origin

Main office
366 Circle Freeway Dr, Cincinnati OH 45246