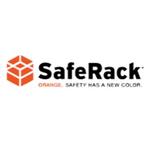 Providing you with tools and solutions to make your life easier is not something we take lightly. Our promise is that we will never cut corners when it comes to our products, or our relationship with you.
That means designing loading rack solutions that keep your people safe and as productive as possible. It means doing everything within our power to help in your times of need, which will never include taking advantage of you with unnecessary fees.
We build it by putting the people who use our racks first. We continually invest in and create technology that allows us to better meet the needs of our customers, and we never stop looking for ways to improve our products and services.We are not looking for a medal; we just want your business and we want it for the long haul.
Country of origin

Main office
219 Safety Ave Andrews, SC 29510, United Kingdom