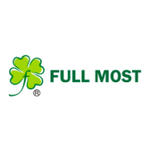 Founded in 2005, Full Most Co. Ltd. is a Taipei-based company. Our spectrum of products and services cover: Internal Floating Roof (IFR) for oil storage tanks, Pipeline Services.
Full Most provides complete services that covers consultation, technical designs, fabrication and installation of Internal Floating Roofs (IFR) – Brick Style Honeycomb Type with Full Contact for aboveground storage tanks, in petrochemical industry, refineries, oil terminals and other related firms. Our patented IFR product is designed to isolate more effectively the honeycomb core and the stored liquid, and its lifetime and structural strength is more excellent than Skin&Pontoon type IFR or Sandwich type honeycomb IFR.
Our IFR complies with API 650, NFPA standards. To survive and develop in a competitive market, every company must insist on standards for its products and services. Full Most stands out due to its operational excellence, its technological expertise, its capacity to manage complex projects and responsibility for the surrounding environment.
At the same time, Full Most is also engaged in close cooperation with different companies around the world. Full Most is authorized partner in Taiwan of Dacon Inspection Services for its inspection and pipeline services: Ultrasonic Intelligent (UT) Pigging, Magnetic Flux Leakage (MFL) Pigging.
Moreover, we offer Hot Tapping services, which can be done without stopping the operations lines (e.g. pipelines in petrochemical industry, refineries, steelworks, power plants, semiconductor industry and others).
Country of origin

Main office
8F, No. 220, Sec. 1, Zhongshan Road, Yonghe District, New Taipei City 234, Taiwan