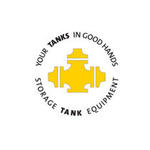 EXPERIENCE AND QUALITY
For more then 30 years, ELSONT has been supplying the oil industry. Decades of expert knowledge and continued contact to operators of tank farms and refineries give ELSONT the technological lead. Based on over 20 years of installation and maintenance experience, our specialized range of equipment is installed in refineries worldwide.
All products are manufactured to strict quality standards and fabricated under one roof; therefore the single parts fit perfectly together (e.g. IFRs suspended from the Dome Roof via cables or chains; Floating Suction Lines or Skimmers underneath IFRs, aso.) We strive to reduce product losses through evaporation and maintain product quality with:
Geodesic Dome Roofs

Full Contact Internal Floating Roofs

Pontoon type Internal Floating Roofs

Stainless Steel Internal Floating Roofs

Floating Roof Seal Systems, single-double-triple seals

Specialized Floating Suction Lines

Skimmers

Floating Roof Drain Systems

Gauge Pole Covers, Leg seals, special seal solutions, aso.
Especially for the storage of biofuels like bioethanol or biodiesel or other high-corrosive substances, it is of prime importance to make the right choice of materials used.
Country of origin

Main office
Pappelgasse 28, 3426 Muckendorf, Austria