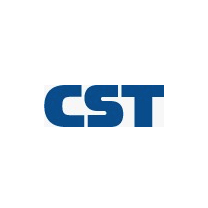 CST has reached an exciting milestone as the company celebrates 125 years of legacy! CST is recognized for its innovative clear-span aluminum domes and is the first choice for thousands of petrochemical applications worldwide.
CST's next generation OptiDome® incorporates a flush batten design that effectively sheds water and reduces ponding on the panels. With a Double Web I-beam, customers get the most efficient, functional, long lasting dome solution in the industry. They are safe, easy to install and custom designed to meet our customer's unique requirements. CST's OptiDome design efficiently complies with the latest requirements that have been adopted by 2010 Aluminum Design Manual, Eurocode, International Building Code 2012, and API 650G.
CST's OptiDome benefits include:
Flush Batten Dome Design – Eliminates Ponding
Ideal for New Construction or Retrofit Projects
All-Aluminum Structure is Lightweight and Corrosion Resistant
Eliminates Rain Water in Stored Product
Reduces Emissions
Reduces Risk of Fire
Exposed and Non-Exposed Sealant Designs Available
No Welding or Hot Work Needed
Low Maintenance
Compatible with Most Stored Products
Economical Solution
Easy to Install
When you buy an OptiDome, you purchase a product that is Made In America.
CST has installed over 18,000 covers in more than 90 countries worldwide. Contact us today to get the most functional, long lasting dome solution from the world's leading dome manufacturer. Call +1 844-44-TANKS or visit us online cstindustries.com.
Country of origin

Main office
498 N. Loop 336, E. Conroe, TX 77301, US